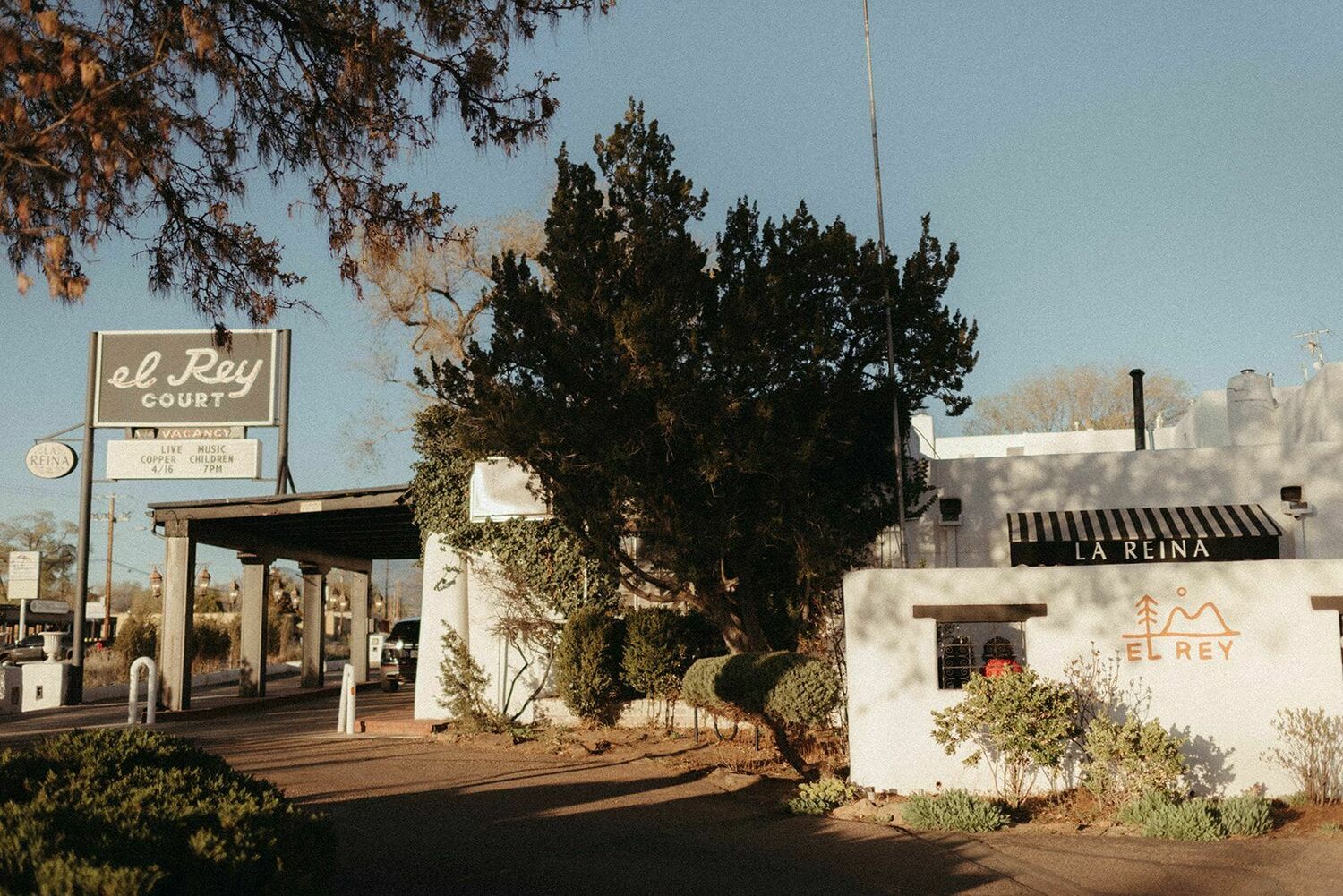 Where Fast Lives Slow Down
Just down Cerrillos Road in Santa Fe — that is, old Route 66 — lies El Rey Court, an iconic adobe roadside motor court originally built in 1936.
Re-imagined + renovated, El Rey provides an inspiring 86 room oasis for the modern traveler. Set on five acres of sprawling old growth gardens, El Rey is a laid back come-as-you-are type of place where everyone is a friend.
Built along the original route 66, El Rey Court officially opened its doors in 1936. With its traditional Northern New Mexico adobe-style architecture the motor inn was a favorite among locals and road trippers alike.
Throughout the years, the El Rey has seen many additions, renovations, upgrades, and changes. More rooms were built, the original carports were enclosed, the pool and hot tubs were added, and the neighboring motel (Alamo Court) was integrated into El Rey. The latest upgrades to El Rey Court were completed in 2018, refreshing the rooms, adding La Reina bar, and creating more spaces for guests and locals to discover.
El Rey Court
1862 Cerrillos Rd
Santa Fe, NM 87505