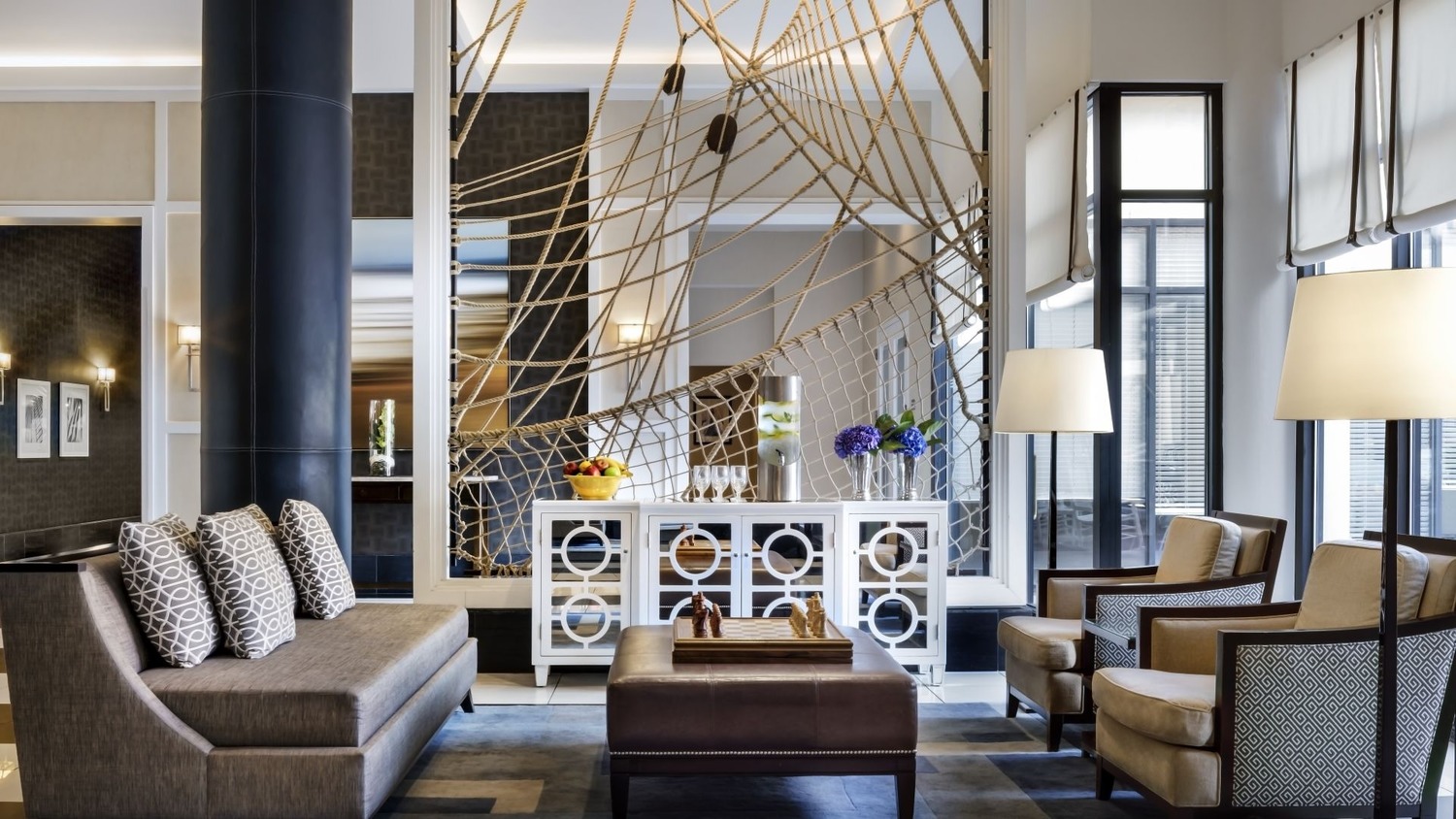 Buttoned Up Sleeping Quarters In The Arts District
Rekindle the spirit of your alma mater at the smartest place to stay in town. From Graduate Annapolis, it's just a short stroll to the U.S. Naval Academy, St. John's College and Chesapeake Bay, as well as all the shops and restaurants in downtown Annapolis.
A palette inspired by Chesapeake blue crabs, Academy colors and old-school madras plaid sets the scene for Graduate Annapolis. Classic nautical motifs and crisp finishes evoke the polish of the Yard, while pops of colorful seaside prep balance out the pomp. Throughout, discover art that celebrates Annapolis history and campus lore, including Bill the Goat and a certain climbable monument. If you're bringing your furry friend along for the adventure, check out our dog park – fido will be thrilled you did!
Trophy Room offers guests and locals alike a dining destination complete with playful menu items reflecting regional flavors and local influences. In the lobby, Poindexter Coffee serves game-changing breakfast sandwiches and another a.m. favorites. Pair with a tasty cortado or cold brew for an A+ start to your day.
Whether you're in town rallying for a Navy win, exploring the town's Historic District or sampling the region's aquatic delicacies, we're here to make your stay memorable. Our warm, friendly and whip-smart staff will show you the ropes, so that you feel like a local even if it's your first time in Annapolis.
Graduate Annapolis
126 West Street
Annapolis, MD 21401
Current Job Openings