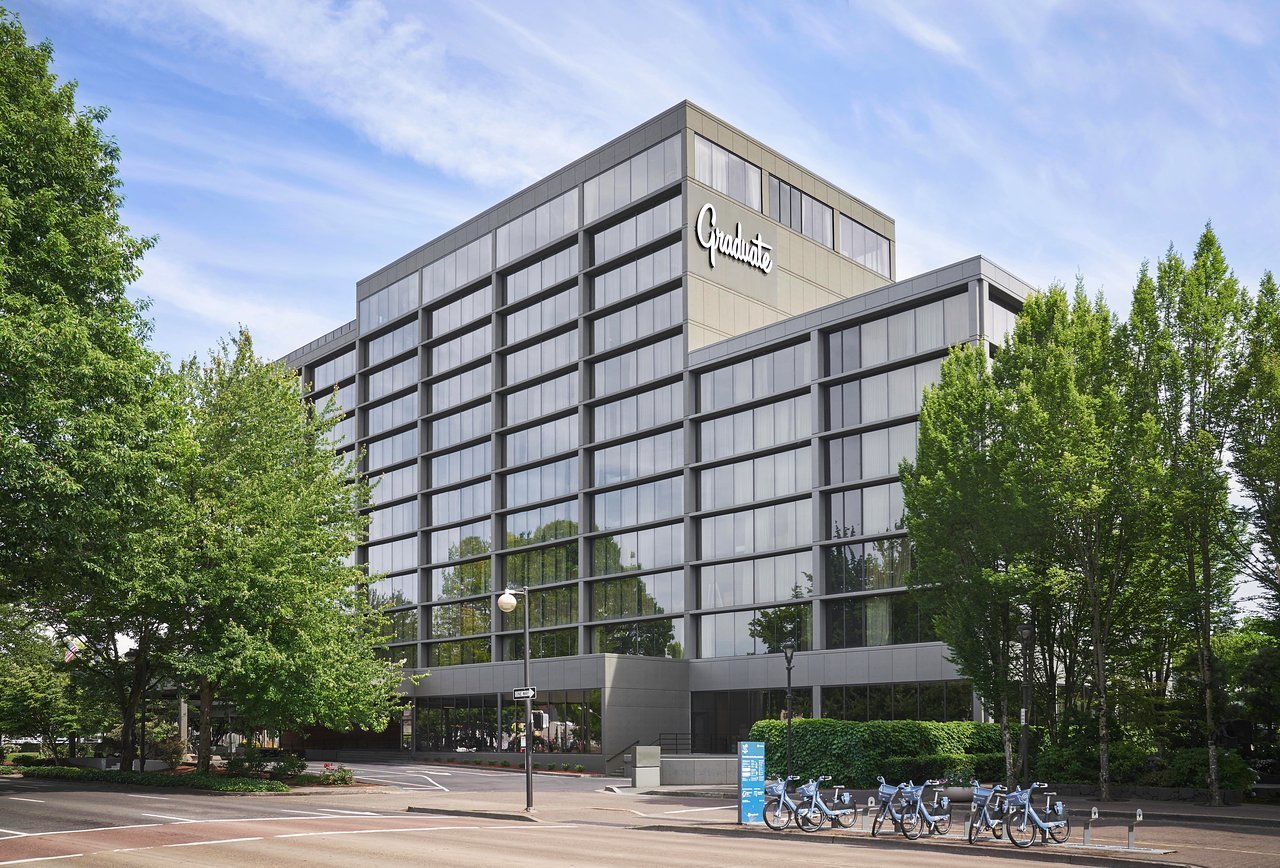 Inspired Digs In Downtown Eugene
Rekindle the spirit of your alma mater at the smartest place to stay in town. Prominently located on 6th Avenue, Graduate Eugene is next door to the Hult Center and just a hop from the University of Oregon campus.
In guestrooms, it's greens and Greeks, with elements that celebrate Oregon's lush landscapes, Pacific Northwest heritage and the school's famed track and field program. A custom waffle-iron pays homage to a certain Eugene-founded company, while odes to the fleet-footed run around a Grecian urn. Original art pieces inspired by notable Ducks and the college classic Animal House fill the walls. In the lobby, sculpted concrete mingles with layers of warm textures for a 70s-inspired hangout.
So whether you're in town rallying for a Ducks win, exploring the local food and brew scene or stopping by on your way to the beach or mountains, we're here to make your stay memorable. Our warm, friendly and whip-smart staff will guide you around Eugene, so that you feel like a local even if it's your first time in town.
Welcome to Graduate Eugene!
Graduate Eugene
66 E 6th Ave
Eugene, OR 97401-2667