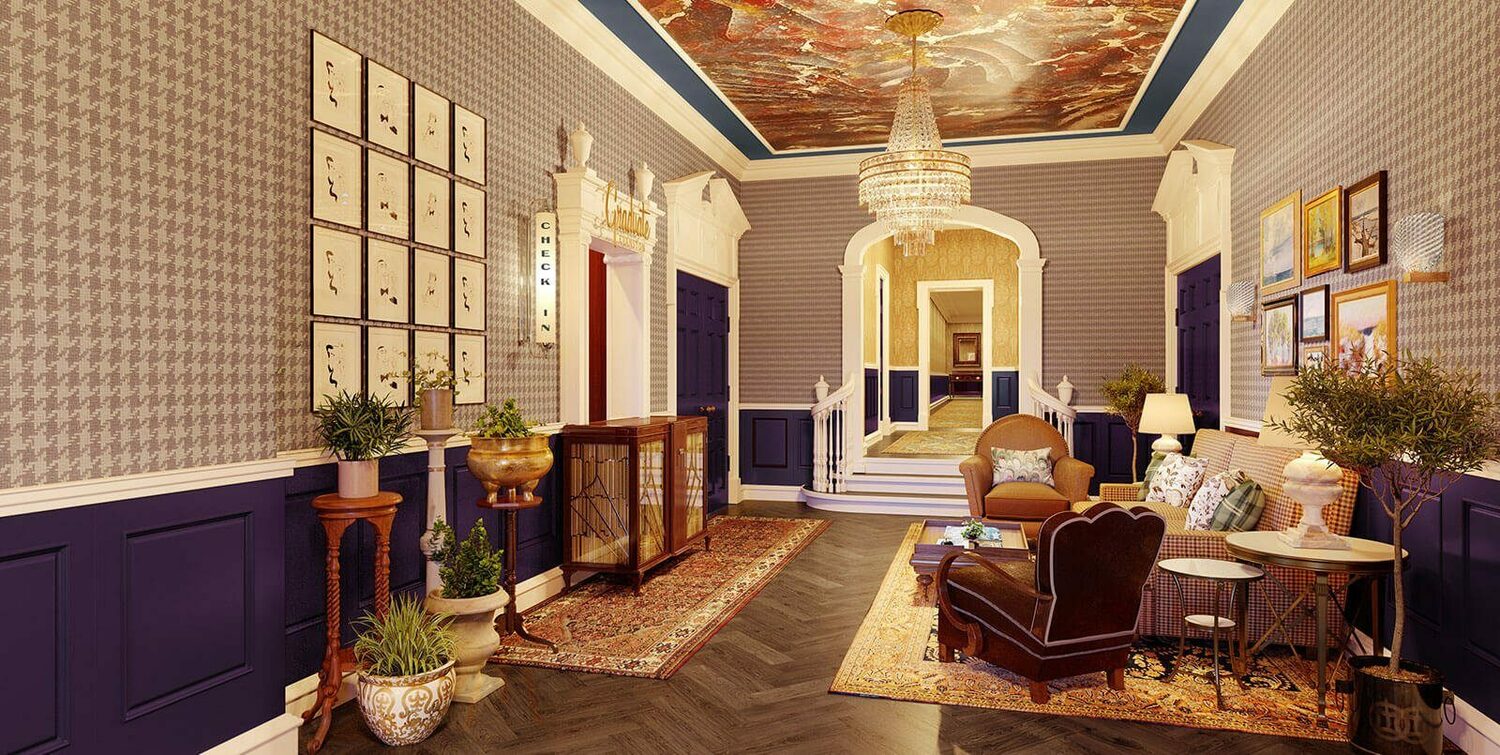 A Handsome Homestead Two Blocks From The Arch
Rekindle the spirit of your alma mater at the smartest place to stay in town. Nestled near the Northwestern University campus and the Lake Michigan shore, Graduate Evanston is close to everywhere Wildcats want to be.
Filled with classic fabrics, plenty of patterns and wood-turned details in the furniture, our rooms combine the cozy repose of vintage décor with all the comforts of a modern hotel. Stories of timeless charm can be found everywhere, from the actual books throughout the room to the hanging caricatures of famous Northwestern alumni.
Northwestern's literary history comes alive in the lobby, too. The books of authors who've previously stayed in the space fill the vitrine cabinet that serves as our front desk. With Persian rugs covering the herringbone floor and Northwestern-purple paneling, the whole space reflects the rich history of this university town.
So whether you're in town rallying for a Wildcats win, exploring campus or just here for a drink or a meal in a classic setting, we're here to make your stay memorable. Our warm, friendly and whip-smart staff are happy to provide you recommendations around Evanston so you'll feel like a local even if it's your first time in town.
Welcome to Graduate Evanston!
Graduate Evanston
1625 Hinman Avenue
Evanston, IL 60201
Current Job Openings