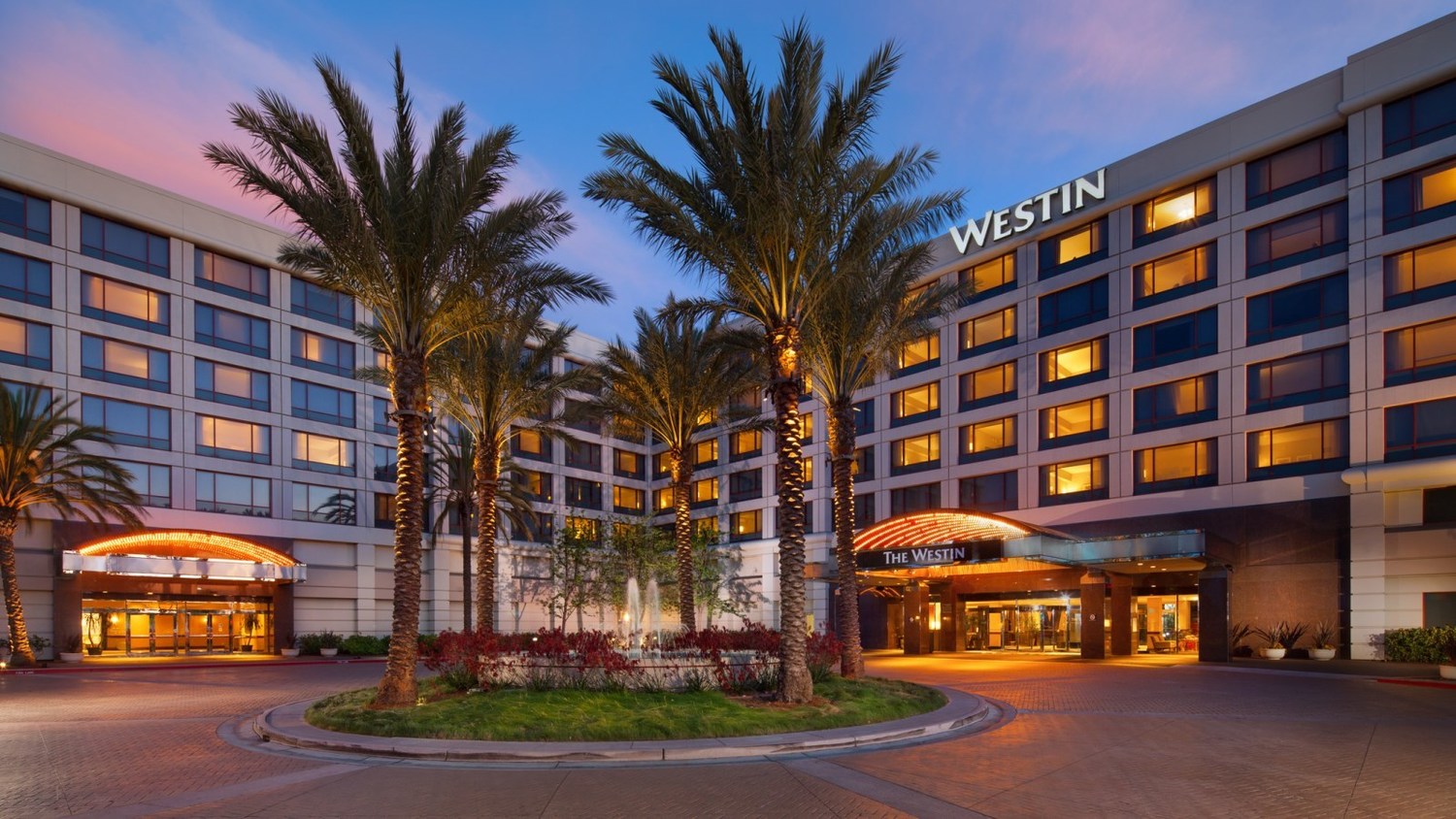 Conferences Services and Events Manager – Millbrae, CA
Posted January 6, 2020
Purpose:
The Conference Services and Events Manager is responsible for the planning and coordinating of all aspects of private events and meeting functions held within the complex. The Manager fosters relationships with guests, individuals, couples and corporations who book events. Essential Functions
Reporting to the Complex Director of Sales and marketing, responsibilities and essential job functions include but are not limited to the following:
Consistently offer professional, friendly and engaging service.
Organize convention booking files from date of departure, and maintain accurate activities within files consistently.
Obtain/confirm all event-related information (to include, but not limited to meeting specifications, audio visual, rooming lists, technical needs, exhibit needs, food and beverage requirements, etc) with client, organize/distribute group resumes, conference agendas, event orders, floorplans, etc to all operating partners accurately, and in a timely manner.
Drive function space optimization/maximization, to ensure best utilization of space for guest experience and financial performance of department.
Yield sleeping room block and function space, ensuring optimization of financial return/performance.
Initiate/follow up on billing procedures, ensuring deposits and/or credit applications are received within acceptable timeframes.
Conduct pre-conference/event meetings with clients and pertinent departments to confirm all relevant details are communicated.
Ensure guest/group experience while onsite, through personal interaction and attendance at functions throughout the stay. Must be flexible to accommodate irregular and/or extended hours.
Conduct any/all site inspections as required.
Attend necessary meetings within hotel that affect/are affected by the Catering, Conference Services &/or Events department.
Establish and maintain rapport with clients, prior to, during and post conference, exceeding their expectations and encouraging repeat business.
Play active role in local community through associations, memberships and involvement. Be an ambassador of the hotel within the local community.
Additional responsibilities, as outlined by Director or Assistant Director.
Duties include, but are not limited to, the following:
* Generating a definitive sales and marketing plan to achieve departmental revenue goals * Responsible for selling all private functions, including meeting with the clients to determine needs, meeting those needs and exceeding their expectations through detailed communication * Networking inside and outside the restaurant to obtain "leads" and build relationships with new and existing clients * Provided accurate forecasting of private event sales to properly execute the catering and restaurant business plan * Ensure all services administered to guests are consistent with expected level of service * Attendance at all required Food and Beverage Meetings, Employee Partner Meetings and Department Head Meetings scheduled both within the restaurant and outside the restaurant * Work with the Executive Chef, Sous Chef and Sales & Catering Coordinator and Event Coordinator to establish profitable and competitive private event menus that meet clients' needs * Professional appearance maintained by self and all private event personnel
Must be present at all on-site and off-site events to interact with the client and ensure client satisfaction and employees are setting up banquet meeting space accordingly
Job Requirements
2-4 years Previous Conference Services/Event Management & Leadership experience within similar role, required.
Computer literate in Microsoft Window applications and relevant computer applications required (CI/TY and Social Tables preferred).
University/College degree in a related discipline preferred.
Excellent communication skills, both written and verbal required.
Strong leadership, excellent interpersonal skills, and problem solving abilities.
Highly responsible, reliable and ethical. A reputation for honesty and integrity.
Results oriented and highly motivated self-starter.
Ability to focus attention on guest needs, remaining calm and courteous at all times.
Ability to work days, nights and weekend; when necessary.
Job Specific Requirements, Skills, Knowledge and Abilities
The individual must possess the following knowledge, skills and abilities and be able to explain and demonstrate that he or she can perform the essential functions of the job, with or without reasonable accommodation, using some other combination of knowledge, skills, and abilities:
* Four years' experience as a Catering/Private Events Manager within fine dining or upscale private dining establishment. * High energy and outgoing personality * Organizational skills and attention to detail * Must be proficient in Microsoft Office Suite, Word, and Excel * Diplomatic team player able to foster relationships with Members, employee partners and guests.
PHYSICAL, ENVIRONMENTAL & OTHER REQUIREMENTS:
(Physical demands commonly associated* with the performance of the functions of this job.)
The physical demands described here are representative of those that must be met by an employee to successfully perform the essential functions of this job. Reasonable accommodations may be made to enable individuals with disabilities to perform the essential functions.
Work is performed in an office environment and throughout the property in all locations. Must be tolerant to varying conditions of noise level, temperature, illumination and air quality. The noise level in the work environment is usually moderate.
Walking and standing are required throughout most of the working day. Length of time of these tasks may vary from day to day and task to task. Must be able to sit at a desk for 2-4 hours on occasion.
Must be able to lift up to 15 lbs. regularly and up to 50 pounds occasionally.
Must be able to bend, stoop, squat and stretch to fulfill cleaning tasks occasionally.
Requires grasping, writing, standing, sitting, walking, repetitive motions, bending, climbing, listening and hearing ability and visual acuity.
Talking and hearing occur continuously in the process of communicating with guests, supervisors and subordinates.
Vision occurs continuously with the most common visual functions being those of near vision and depth perception.
Requires manual dexterity to use and operate all necessary equipment.
Must have finger dexterity to be able to operate office equipment such as computers, printers, Smart Phones (i.e. iPhone), 10-key adding machine, electric typewriter, multi-line touch tone phone, filing cabinets, FAX machines, photocopiers, dolly and other office equipment as needed.
Other:
Regular attendance in conformance with the standards, which may be established from time to time, is essential to the successful performance of this position. Associates with irregular attendance will be subject to disciplinary action, up to and including termination of employment.
Due to the cyclical nature of the hospitality industry, associates may be required to work varying schedules to reflect the business needs of the hotel. In addition, attendance at all scheduled training sessions and meetings is required.
Upon employment, all associates are required to fully comply with Schulte Hospitality rules and regulations for the safe and effective operation of the hotel's facilities. Associates who violate hotel rules and regulations will be subject to disciplinary action, up to and including termination of employment.
Education:
Bachelor's degree in Hospitality Management, Tourism, Business Administration or relevant field or experience.
This job description is not an exclusive or exhaustive list of all job functions that an associate in this position may be asked to perform from time to time.
Commonly associated" is not intended to mean always or only. There may be different experiences that suggest other ways or circumstances where reasonable changes or accommodations are appropriate. The statements herein are intended to describe the general nature and level of work being performed by associates, and are not to be construed as an exhaustive list of responsibilities, duties, and skills required of personnel so classified. Furthermore, they do not establish a contract for employment and are subject to change at the discretion of the employer.
All requirements are open to possible modification to reasonably accommodate individuals with disabilities.