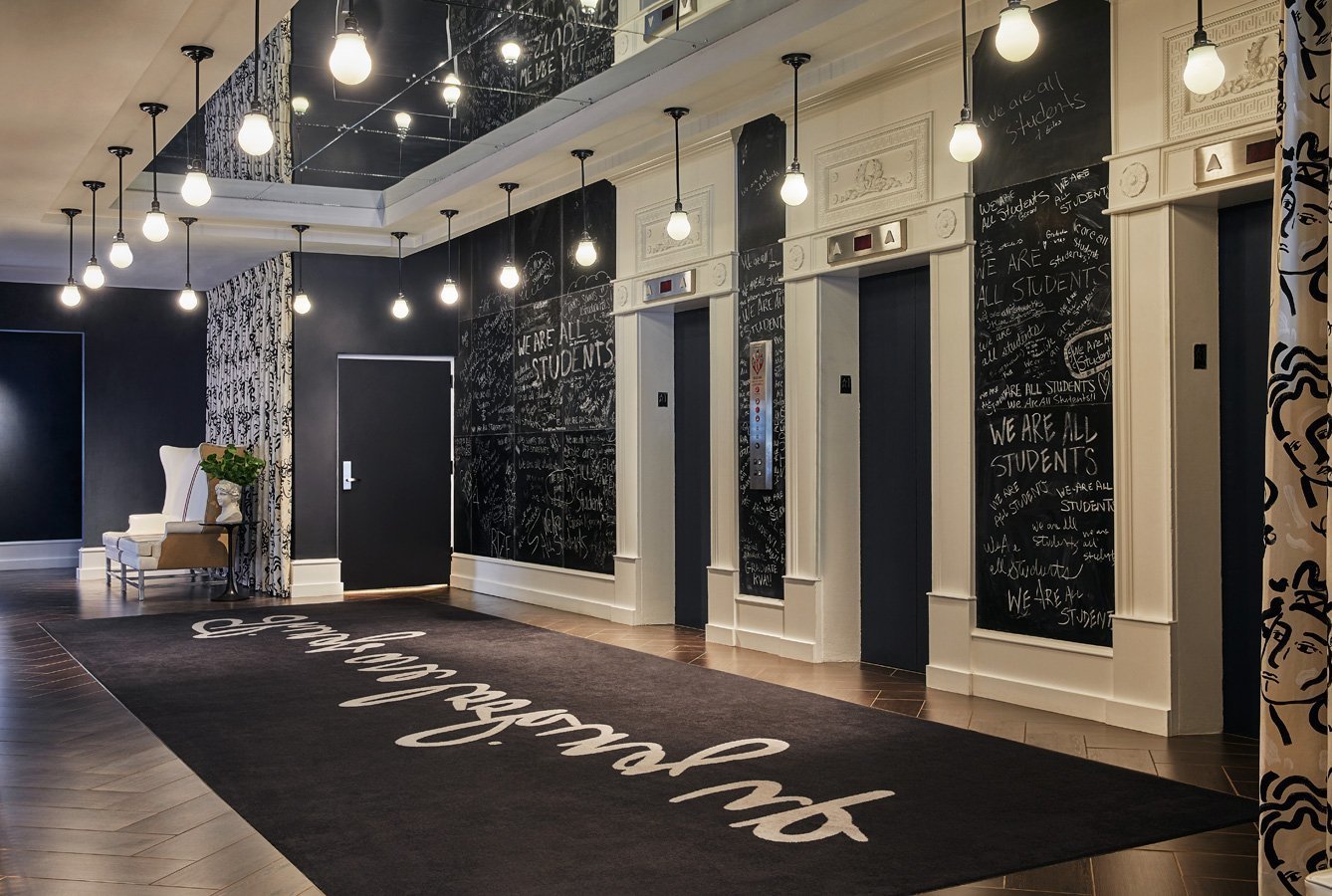 Corporate Sales Analyst and Coordinator – Louisville, KY
Posted September 14, 2019
Graduate Hotels Management is seeking a Corporate Sales Analyst and Coordinator to support the sales efforts within our collection of Graduate Hotels®. Graduate Hotels is a hotel collection targeting university-anchored markets across the country that celebrates each town's unique local culture and history.
POSITION PURPOSE: Works with the Regional Director of Sales and National Sales Managers to meet hotel sales goals and initiatives. Performs a wide range of analytical reporting and administrative duties in order to support the daily operation of the corporate sales team.
JOB DUTIES AND RESPONSIBILITIES:
Serve as brand administrator in salesforce (Delphi), Lanyon and Nexus for the brand
Proficient in executing and analyzing sales reports from Salesforce, Opera, Lanyon, Travelclick etc
This position will also be responsible for tracking the rfps and follow up with the hotels
Assist VP of National Sales with the RFP process and identify hotels that are currently in corporate programs
Assist Regional DOS's in tracking agency production and the fields participation in consortia marketing
Use internal and external resources and data to execute strategic plans to incorporate all business segments
Help identify trends through use of data and industry intelligence
Responsible for producing weekly reports (B&C, Productivity, Group Rooms Pace)
Manage prework for Tradeshows and Events Calendar
Assist in organizing brand wide sales blitz
Manage the DOS Teams page-- Organize library and communicate to the group when updates have been made
Assist in the onboarding administrative responsibilities- add to distribution list, set up email, computer, logins, logistics etc
Understand how to analyze pace reports
Understands the sales process
Ensures all documents are completed accurately and on time and maintains sales records and filing system
Abides by Prime Time Selling hours
Other duties as assigned
EDUCATION AND EXPERIENCE:
Minimum of High School education, post-high school education preferred
Minimum of 3 years in hotel or Sales role
Previous experience in Opera, Delphi.fdc, Travelclick, Lanyon
JOB COMPETENCIES:
Commitment to Task: Demonstrates dependability and shows a sense of urgency about getting results; willing to commit the hours it takes to get the job completed; takes responsibility for actions and achieves results; overcomes
Communication Skills: Presents ideas, concepts, and information effectively and clearly through the spoken word; actively listens; communicates comfortably with various audiences; responds effectively to questions.
Flexibility: Adapts and changes course of action when appropriate; effectively transitions from task to task; deals well with unresolved situations, frequent change, delays, or unexpected events; maintains objectives amidst shifting
Initiative: Takes action proactively; addresses issues or opportunities without supervision; focuses on desired results and accomplishments; demonstrates clear purpose, enthusiasm, and a "can-do"
Managing Execution: Manages multiple projects and effectively prioritizes tasks, responsibilities, and goals; uses goals to guide actions and creates detailed action plans; organizes and schedules people and tasks; utilizes resources effectively to meet
Teamwork: Works cooperatively with others to accomplish business goals and objectives; asks others for their ideas and opinions; supports team's decisions; contributes to the team's efforts
Graduate Hotel Management is a Division of Schulte Hospitality Group that currently manages the Graduate Hotels® portfolio. Graduate Hotels is a hand-crafted collection of hotels that reside in dynamic university-anchored towns across the country. Each hotel pays homage to the heritage of its unique town through cultural nods to the local community. Launched in 2014, there are currently 15 open and operating hotels across the U.S. and an additional 15 hotels under development slated to open by the end of 2020. Graduate Hotels is owned by Adventurous Journeys (AJ) Capital Partners, a Chicago-based vertically-integrated real estate developer, owner and operator. For more information on Graduate Hotels, please visit graduatehotels.com.
*Graduate Hotel Management is an Equal Opportunity Employer.
2000 High Wickham Place, Suite 300
Louisville, KY 40245
Current Job Openings