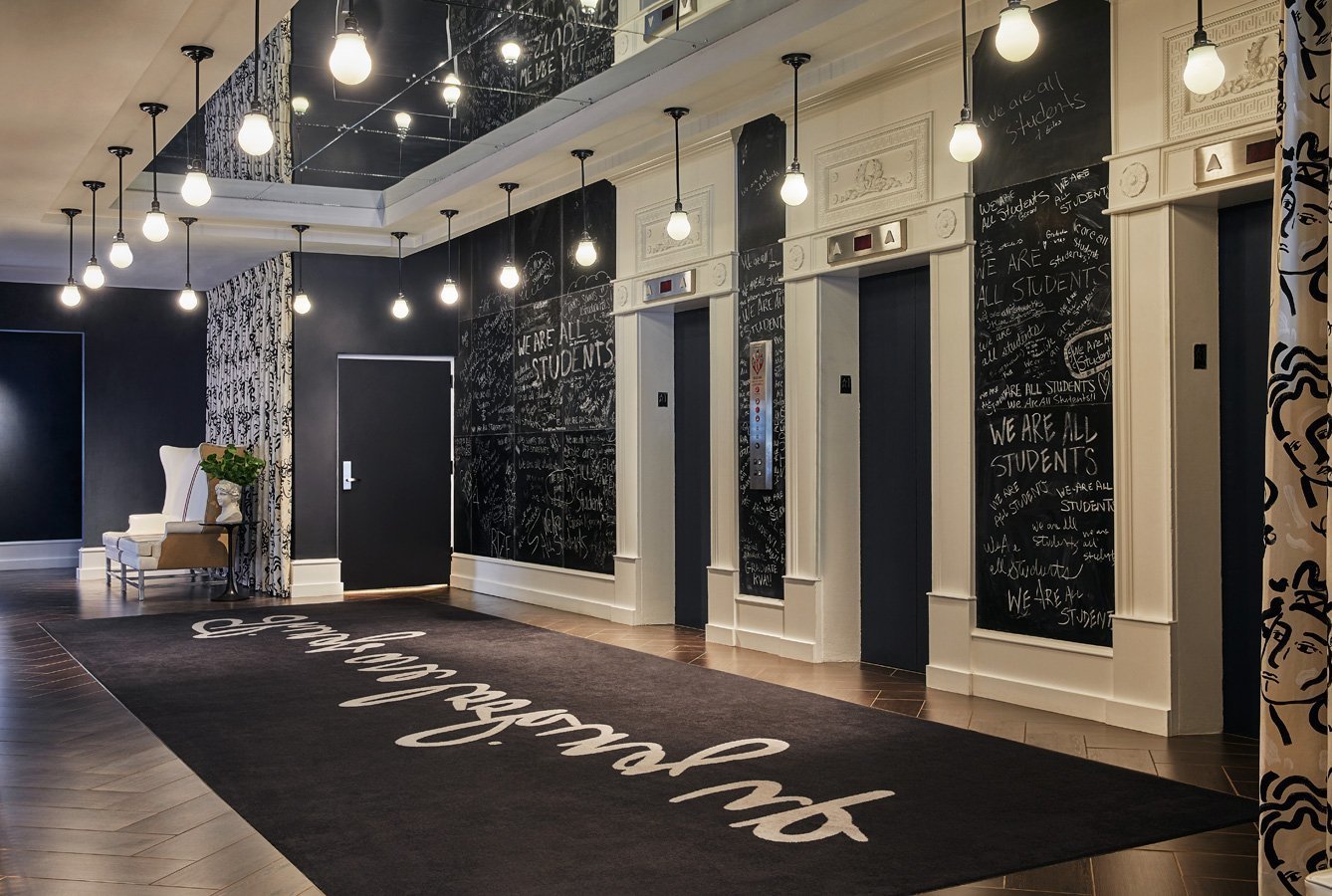 Director of Contact Center - Graduate Hotels Management – Louisville, KY
Posted September 14, 2019
Graduate Hotels Management is seeking a Director of Contact Center to support our collection of Graduate Hotels®. Graduate Hotels is a hotel collection targeting university-anchored markets across the country that celebrates each town's unique local culture and history.
Position Purpose:
Lead a team of reservationists to handle all telephone inquiries and reservations while providing efficient, accurate and courteous reservation services and telephone solicitations for the collection of Graduate hotels. Manage chat requests and field guest comments for the collection.
Responsible for maximizing revenues and meeting annual budget.
Job Duties and Responsibilities:
Oversee all aspects of the reservation center including: hiring, training, performance appraisals, counselling, coaching, and disciplinary action
Assign duties and responsibilities of reservations associates and ensure that work processes are established and executed
Train the staff and promote the Graduate culture within the department
Ensure that guest history is updated and acted upon accordingly
Ensure proper staffing for the reservations department
Ensure that standards, policies and procedures are properly understood and followed through on
Handle all guest complaints and comments relating to the department tactfully and promptly
Develop and update the training materials for the portfolio and keep staff updated on new skills
Cooperate and coordinate teamwork with other departments
Work with area Revenue Managers and Field Marketing Managers to keep updated on promotions and packages at the various locations
Meet frequently with hotel key individuals to review call quality, updates on the hotel and any additional information need for the agents
Coordinate with Regional Sales and Revenue teams for Fam trips with the various properties in the portfolio
Create a high performance, revenue-generating team through consistently improving selection, development and retention of reservations agents and supervisors
Ongoing improvement of training and learning process of the Reservation Sales Department.
Effective Resolution of Guest Service Issues and proactive approach to Guest Service.
Effective execution of all required processes:

Data tracking, reporting and auditing (call volume, conversion, abandon, and revenue generation)
Forecasting call volume
Scheduling reservations sales agents
Determining best sales strategy of hotel products
Effective P&L management
Maintaining PMS and all other booking systems
DESIRED EDUCATION AND EXPERIENCE:
Minimum of High School education, post-high school education preferred
Minimum of 2 years in hotel revenue and/or reservations leadership role
KNOWLEDGE, SKILLS AND ABILITIES:
Outgoing personality
Maintains a professional image at all times through appearance and dress
Ability to work collaboratively with hotel service team in providing exceptional customer service
Approachability
Coachable
Customer Focus
Interpersonal Savvy
Problem Solving
Functional/Technical Skills
Integrity/Trust
Graduate Hotel Management is a Division of Schulte Hospitality Group that currently manages the Graduate Hotels® portfolio. Graduate Hotels is a hand-crafted collection of hotels that reside in dynamic university-anchored towns across the country. Each hotel pays homage to the heritage of its unique town through cultural nods to the local community. Launched in 2014, there are currently 15 open and operating hotels across the U.S. and an additional 15 hotels under development slated to open by the end of 2020. Graduate Hotels is owned by Adventurous Journeys (AJ) Capital Partners, a Chicago-based vertically-integrated real estate developer, owner and operator. For more information on Graduate Hotels, please visit graduatehotels.com.
*Graduate Hotel Management is an Equal Opportunity Employer.
2000 High Wickham Place, Suite 300
Louisville, KY 40245
Current Job Openings