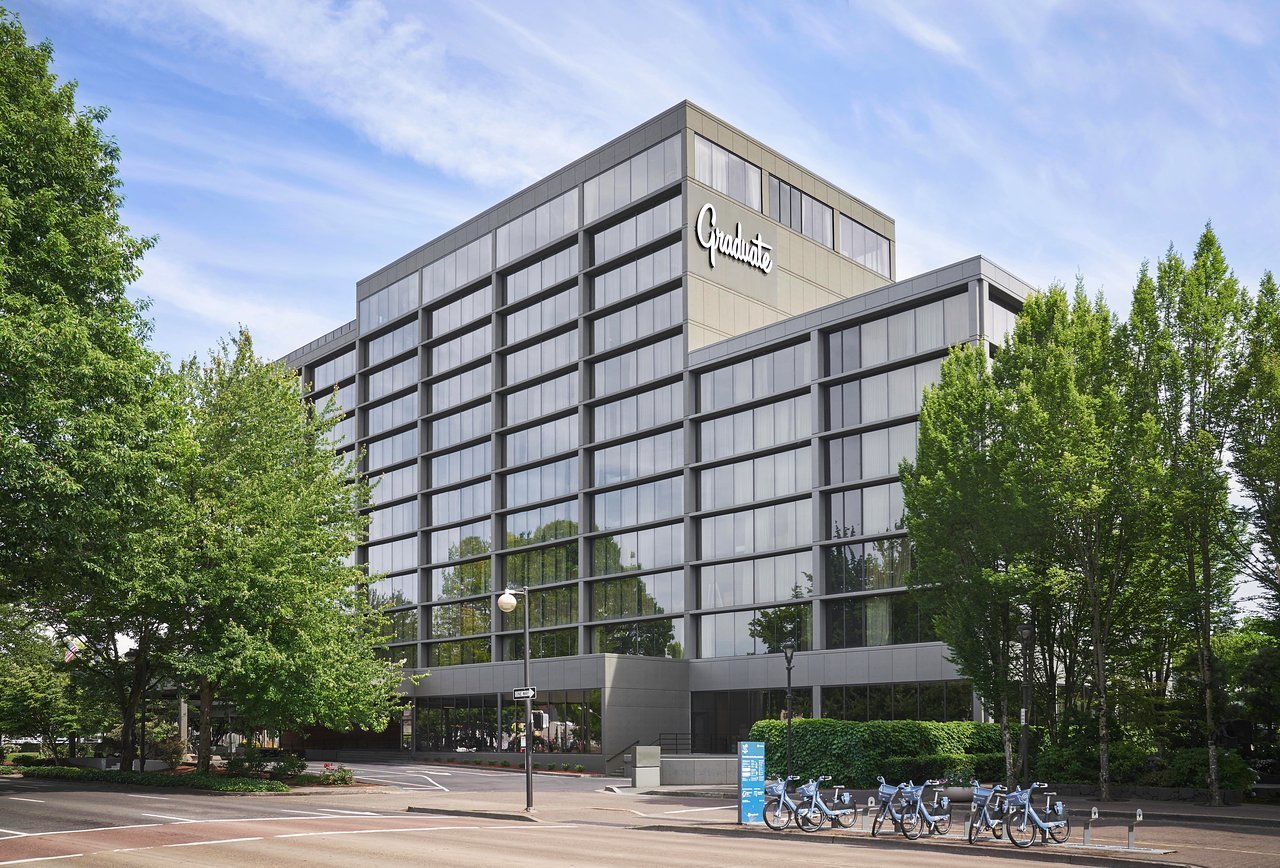 Banquet Setup – Eugene, OR
Posted January 6, 2020
Graduate Hotels® is seeking a Banquet Set-Up Attendant to join our team at Graduate Eugene. Graduate Hotels is a hotel collection targeting university-anchored markets across the country that celebrates each town's unique local culture and history.
Banquet Set-Up Attendant will set up and clean banquet functions.
RESPONSIBILITIES:
Sets up tables and chairs to meet the function specifications
Cleans meeting space, including vacuuming, mopping, polishing, etc.
Cleans up after events
Other duties as assigned
QUALIFICATIONS:
Minimum of High School education, post-high school education preferred
JOB COMPETENCIES:
Commitment to Task: Demonstrates dependability and shows a sense of urgency about getting results; willing to commit the hours it takes to get the job completed; takes responsibility for actions and achieves results; overcomes obstacles.
Communication Skills: Presents ideas, concepts, and information effectively and clearly through the spoken word; actively listens; communicates comfortably with various audiences; responds effectively to questions.
Flexibility: Adapts and changes course of action when appropriate; effectively transitions from task to task; deals well with unresolved situations, frequent change, delays, or unexpected events; maintains objectives amidst shifting priorities.
Initiative:Takes action proactively; addresses issues or opportunities without supervision; focuses on desired results and accomplishments; demonstrates clear purpose, enthusiasm, and a "can-do" attitude.
Managing Execution: Manages multiple projects and effectively prioritizes tasks, responsibilities, and goals; uses goals to guide actions and creates detailed action plans; organizes and schedules people and tasks; utilizes resources effectively to meet goals.
Teamwork: Works cooperatively with others to accomplish business goals and objectives; asks others for their ideas and opinions; supports team's decisions; contributes to the team's efforts.
About Us:
Graduate Hotel Management is a Division of Schulte Hospitality Group that currently manages the Graduate Hotels® portfolio. Graduate Hotels is a hand-crafted collection of hotels that reside in dynamic university-anchored towns across the country. Each hotel pays homage to the heritage of its unique town through cultural nods to the local community. Launched in 2014, there are currently 15 open and operating hotels across the U.S. and an additional 15 hotels under development slated to open by the end of 2020. Graduate Hotels is owned by Adventurous Journeys (AJ) Capital Partners, a Chicago-based vertically-integrated real estate developer, owner and operator. For more information on Graduate Hotels, please visit graduatehotels.com.
*Graduate Hotel Management is an Equal Opportunity Employer.
66 East 6th Avenue
Eugene, OR 97401-2667
Current Job Openings