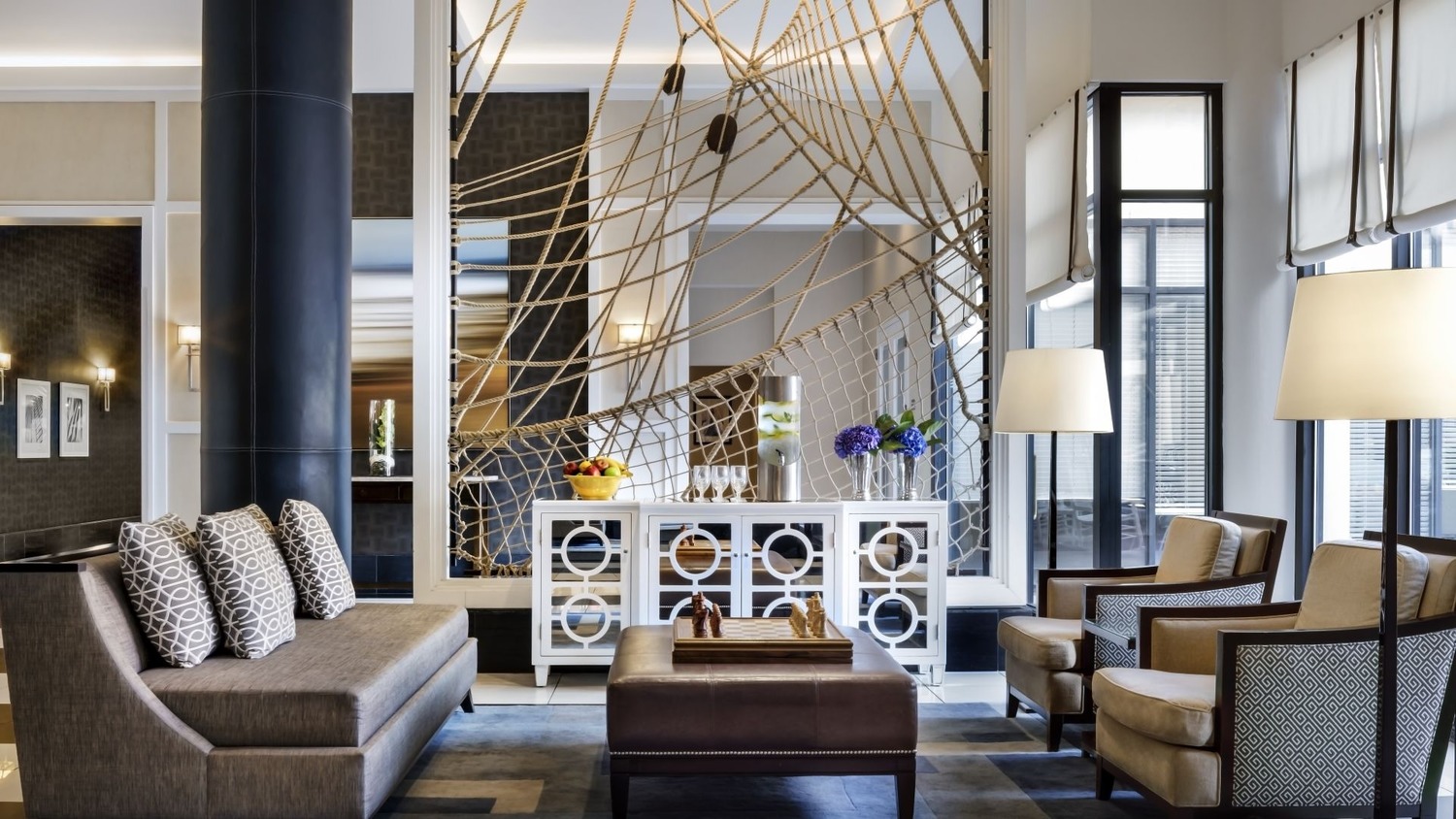 Group Rooms Coordinator – Annapolis, MD
Posted February 3, 2020
Graduate Hotels®, Graduate Annapolis is seeking a Group Rooms Coordinator to join our Food and Beverage team.
Graduate Hotels builds authentic, playful spaces that connect travelers, students, and locals. Through thoughtfully curated design, creative F&B and community-focused events, we create hotels worthy of their hometown.
We are a diverse team of experience makers and storytellers. As a Graduate Hotels team member, you are the local insider shaping guest experiences. Our goal is to make every guest feel like a local even if it's their first time in town. In order to help you deliver on that goal, we encourage our team members to embody the same mindset as our guests through Graduate experiences and encouraged community exploration with local establishments.
Our teams excel in delivering top results while introducing clients and guests to the design and service that have made us one of the fastest growing lifestyle brands in the country. There is never one right answer in hospitality. Come share your past experiences with us, to help write this textbook on service.
POSITION PURPOSE:
Within 48 hours of receipt, inputs all group room listings by following a detailed checklist
Works with Director of Revenue Management to achieve optimum occupancy and revenue
Reviews contracts for accuracy in rates, dates, billing inventory levels, and other miscellaneous information
Creates and maintains complete files on all bookings reflected in Sales PMS
Handles all guest requests, comments, and complaints
Participates in weekly group pick-up meetings
Attend group pre-convention meetings
Answer reservation sales calls when volume dictates
Posts, tracks and follows all SOPs with advanced purchase/deposit reservations
EDUCATION AND EXPERIENCE:
Minimum of High School education, post-high school education preferred
Six months prior reservations or front office experience required in a full service hotel or related. Prior experience with Opera PMS is required
KNOWLEDGE, SKILLS AND ABILITIES:`
Strong knowledge and ability to use the Microsoft Office
Strong working knowledge of Opera PMS
Ability to maintain consistency, diplomacy and tact in difficult or challenging situations
Ability to follow detailed record-keeping procedures that involve intense administration and attention to detail
Ability to make independent decisions
Ability to make quick and efficient decisions to benefit the team and guest
Ability to use a moderately complex computer system and troubleshoot software problems
ABOUT US:
Graduate Hotels is a hand-crafted collection of hotels that reside in dynamic university-anchored towns across the country. Each hotel pays homage to the heritage of its unique town through cultural nods to the local community. Launched in 2014, there are currently 19 open and operating hotels across the U.S. and an additional 15 hotels under development slated to open by the end of 2020. Graduate Hotels is owned by Adventurous Journeys (AJ) Capital Partners, a Chicago-based vertically-integrated real estate developer, owner and operator. For more information on Graduate Hotels, please visit graduatehotels.com.
*Graduate Hotels Management is an Equal Opportunity Employer
126 West Street
Annapolis, MD 21401