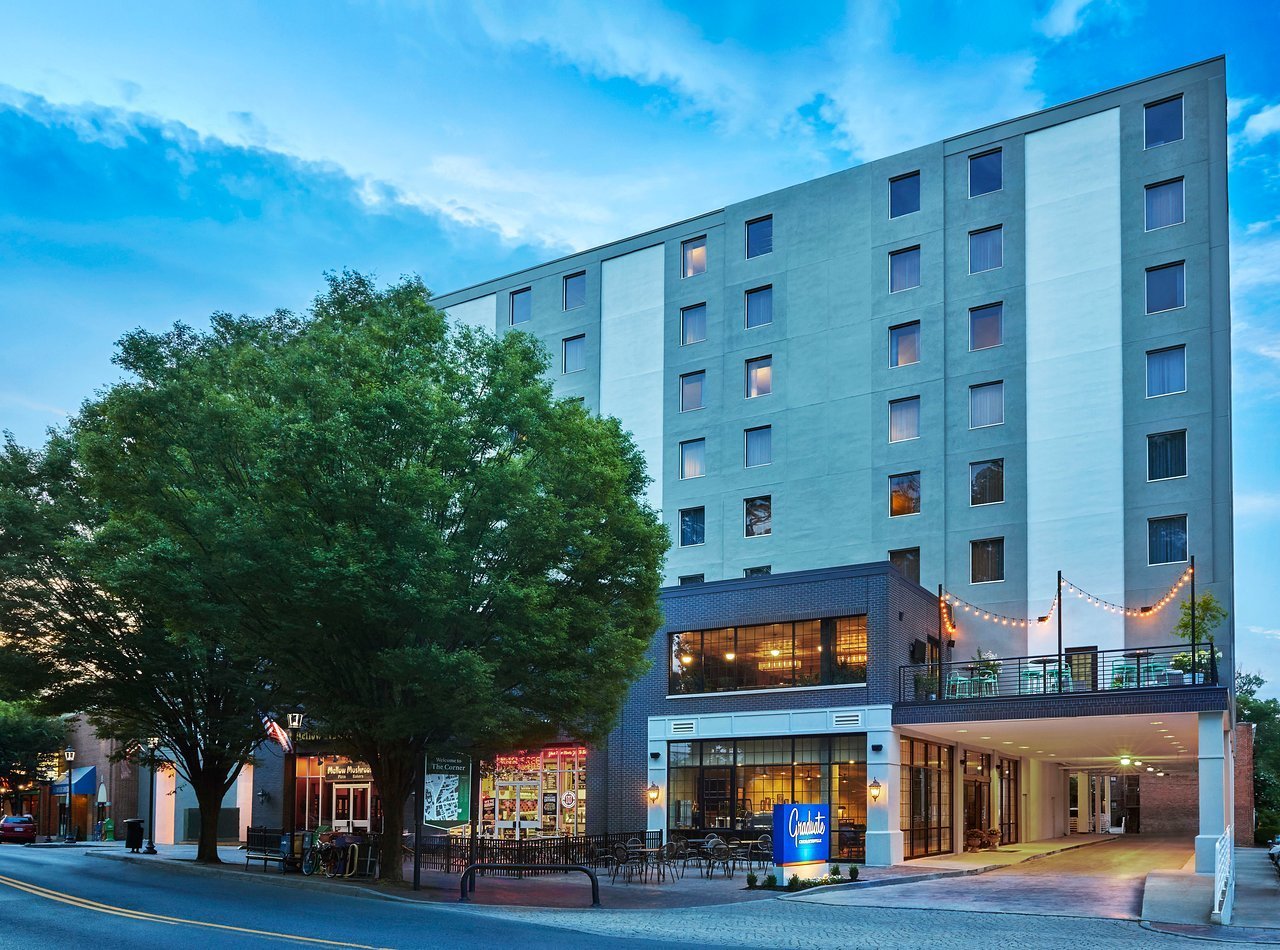 Summer School Intern – Charlottesville, VA
Posted january 23, 2023
Job Description
Graduate Hotels®, is seeking a Hospitality Intern to join Graduate Charlottesville throughout the 2023 Summer in our Graduate Summer School Program! This program provides learning and growth opportunities from our brilliant team of hospitality enthusiasts.   
Graduate Hotels creates authentic, spirited spaces that connect travelers, students and locals alike. Through thoughtfully curated design, creative F&B and community-focused events, we create hotels worthy of their communities.   
We are a diverse team of experience makers and storytellers. As a Graduate Hotels team member, you are the local insider shaping guest experiences. Our goal is to make every guest feel like a local even if it's their first time in town. In order to help you deliver on that goal, we encourage our team members to embody the same mindset as our guests through Graduate experiences and encouraged community exploration.   
Graduate Hotels is proud to be Great Place to Work-Certified™, proving that our associates feel our commitment to cultivate a culture of inspirational and supportive leadership. 
Position Purpose
This eleven-week operational rotation program exposes interns to every department in the property and contains assignments that will provide focused learning objectives.  This program provides hands on experience in the hospitality industry, summer housing, community citizenship, and an engaging and valuable experience for students looking to launch their career into hospitality. 
Program Qualification
Current student working towards a hospitality/business-related degree. 
Ability to present and express ideas and information clearly and concisely in a manner appropriate to audience both verbally and in writing. 
Knowledge of and ability to appropriately interpret and follow policies and procedures. 
Ability to manage challenging customer/guest situations; including the ability to respond promptly to customer requests for assistance. 
Adaptability to demanding/fast paced environment. 
Program Responsibilities & Learning Opportunity
Guest Service Department 
Greets guests, shadows Guest Service Representatives, learns and understands storytelling, promptly assists with guests' requests and complaints. Answers and routes calls as appropriate; takes guest messages with accuracy. 
Completes first Impression Assignment. 
Learns VIP/Amenity process. 
Learns Check In/ Out Process and understands guest security. 
Housekeeping Department 
Cleans rooms in accordance with specific brand and company standard processes and procedures.  Replenishes guest room supplies. Complete room inspections.  Review P&L for department. 
Shadows with Supervisors/ Managers in order to learn to assign Housekeepers with rooms to clean for the day. 
Complete ALICE requests and understands par levels. 
Complete bed making project and celebrate results.  
Sales & Revenue Department 
Read a BEO (Banquet Event Order), Conduct Site Tours, Build Sales Contracts, Assist in Banquet Set-Up, and Event Management, contribute to revenue generation ideas and attend revenue calls/meetings.  
Assist with the creation of Resumes for group room bookings. 
Assist with the filing and administrative duties affiliated with the Sales/ Revenue Department.
Administrative And General Department 
Understanding of brand and operational standards. Review hotel guest service and tracking reports. Gain understanding of cost controls. Review Daily Scholar. Monitor the hiring of new associates. Assist with culture building initiatives and shadow Culture Champion. Review hotel budget and P&L. Other duties as assigned. 
Assist with Culture initiatives and Back of House upkeep. 
Knowledge, Skills And Abilities
Ability to communicate effectively verbally and in writing. 
Demonstrated ability to be a part of a team and flexible to operational needs. 
Excellent attention to detail. 
Proficient in Microsoft Office products 
Graduate Summer School Inclusions/Perks
Food and Beverage Discount 
Free Stays at other Graduate Hotels 
Mentorship 
Connections with other interns, community members, and team members 
Career Planning & Resume Building Assistance 
About Graduate Hotels®
Graduate Hotels is a hand-crafted collection of hotels that reside in dynamic university-anchored towns across the country.  Each hotel pays homage to the heritage of its unique town through cultural nods to the local community.  Launched in 2014, there are 35 hotels across the U.S. and U.K. Graduate Hotels is owned by Adventurous Journeys (AJ) Capital Partners, a vertically integrated real estate developer, owner and operator. For more information on Graduate Hotels, please visit www.graduatehotels.com. 
Graduate Hotels is an Equal Opportunity Employer.
1309 West Main Street
Charlottesville, VA 22903