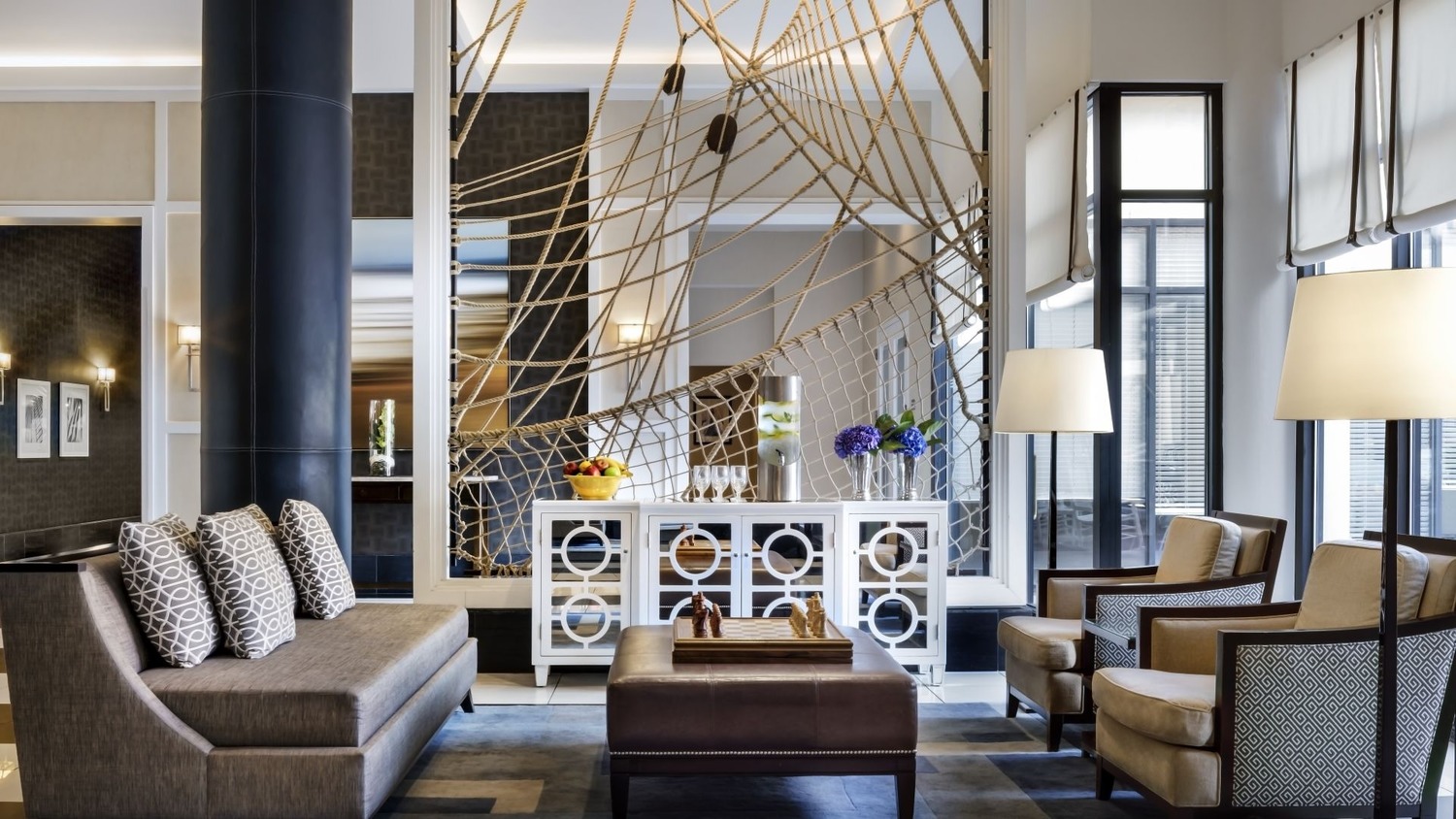 Leader in Training – Annapolis, MD
Posted january 24, 2023
Job Description
Graduate Hotels®, is seeking a Leader in Training to join Graduate Annapolis from June 2023 to April 2024 to kick start your career in hospitality! This program provides learning and growth opportunities from our brilliant team of hospitality enthusiasts.   
Graduate Hotels creates authentic, spirited spaces that connect travelers, students, and locals alike. Through thoughtfully curated design, creative F&B and community-focused events, we create hotels worthy of their communities.   
We are a diverse team of experience makers and storytellers. As a Graduate Hotels team member, you are the local insider shaping guest experiences. Our goal is to make every guest feel like a local even if it's their first time in town. In order to help you deliver on that goal, we encourage our team members to embody the same mindset as our guests through Graduate experiences and encouraged community exploration.   
Graduate Hotels is proud to be Great Place to Work-Certified™, proving that our associates feel our commitment to cultivate a culture of inspirational and supportive leadership. 
Position Purpose
As a Leader in Training at Graduate Hotels you are ready to start a hospitality journey focused on inspiring guest experiences.  This ten-month operational rotation program exposes associates to every department in the property and contains assignments that will provide focused learning objectives.  During the program the LIT will experience leadership responsibilities throughout the operation and will work all positions and all shifts. The LIT will spend time during each rotation shadowing the department manager to learn supervisory skills necessary for each department. The LIT will participate in various brand led learning modules throughout the program. At the conclusion of the program the LIT will be advised on next steps for applying to a supervisory or management position within Graduate Hotels. 
Job Duties And Responsibilities 
Rotates through all operational departments during a 10-month period 
Works all positions within the assigned department 
Champions a positive guest and associate experience  
Communicates hotel's unique design elements for effective storytelling  
Meets regularly with the department manager to review performance 
Meets regularly with the department manager to learn supervisory skills and responsibilities 
Takes on department specific projects as assigned by department manager 
Monthly review of department financials with department manager 
Completion of LIT learning modules and training programs as assigned by general manager, brand, and people and culture. 
Be a role model to others and leader of each department  
Make Department Manager aware of guest's comments or complaints 
Assist in emergency and security procedures as directed by management 
Attends department meetings as required 
Completes special tasks and projects assigned by department manager and/or general manager 
Assists in scheduling, delegation, and assigned projects for the department  
Interacts positively and professionally with guests to resolve issues  
Acts as Manager on Duty as required  
Becomes proficient in all operational programs to include HMS, Medallia, Alice, Profit Sword, and restaurant Point of Service systems 
Other duties as assigned 
Knowledge, Skills And Abilities
Bachelor's degree or equivalent education and experience. 
Ability to communicate effectively verbally and in writing. 
Demonstrated ability to be a part of a team and exercises flexibility to operational needs 
Excellent attention to detail. 
Proficient in Microsoft Office products 
About Graduate Hotels®
Graduate Hotels is a hand-crafted collection of hotels that reside in dynamic university-anchored towns across the country.  Each hotel pays homage to the heritage of its unique town through cultural nods to the local community.  Launched in 2014, there are 35 hotels across the U.S. and U.K. Graduate Hotels is owned by Adventurous Journeys (AJ) Capital Partners, a vertically integrated real estate developer, owner and operator. For more information on Graduate Hotels, please visit www.graduatehotels.com. 
Graduate Hotels is an Equal Opportunity Employer.
126 West Street
Annapolis, MD 21401