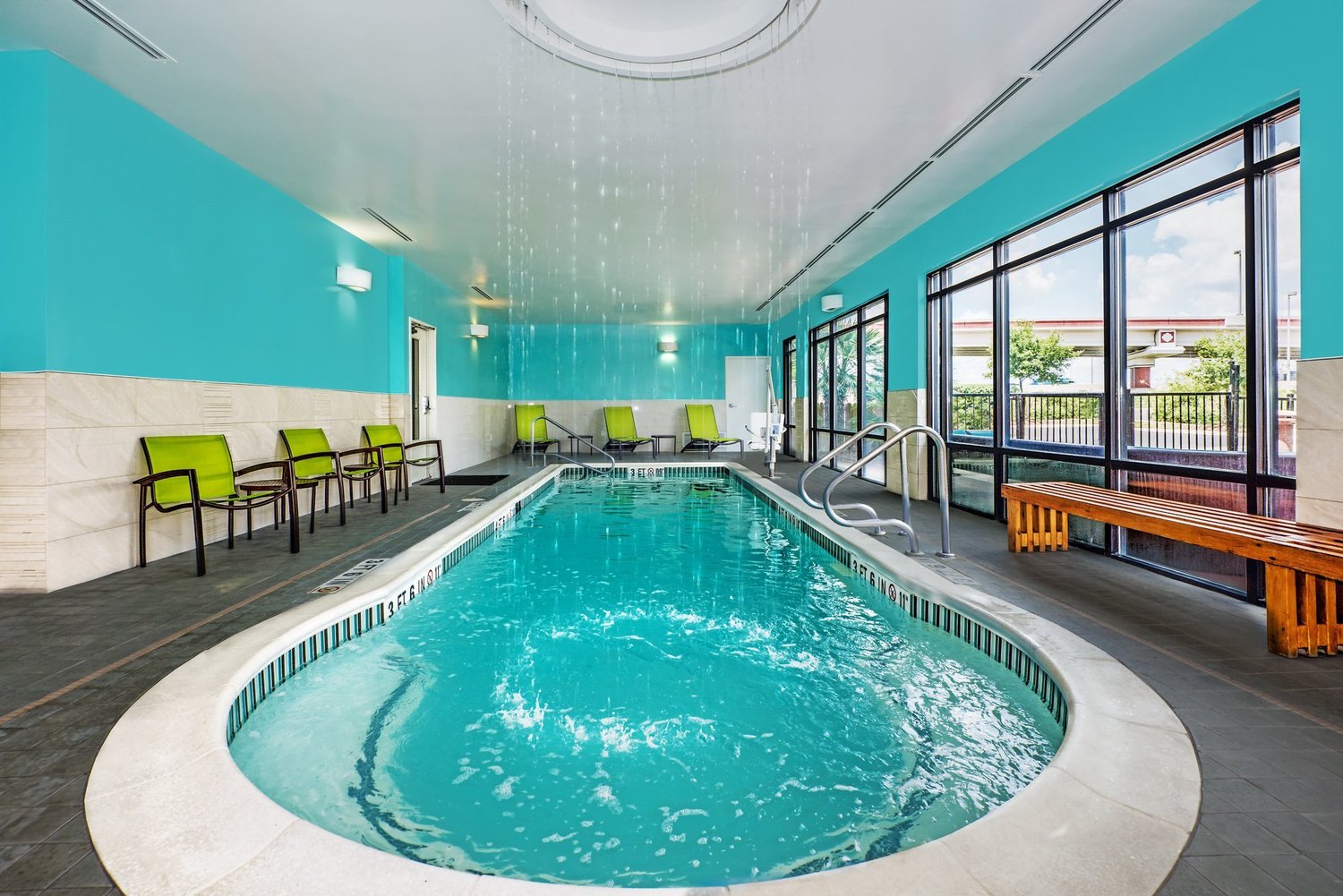 Director of Sales – San Antonio, TX
Posted may 20, 2023
Job Description
Work today, get paid today! Schulte Hospitality Group believes you should be in control of your income, that's why we're proud to partner with DailyPay, giving you access to your money when and where you need it!
Schulte Hospitality Group is seeking a dynamic, service-oriented Director of Sales to join our team! SHG is an organization whose success is rooted in its service culture. Our mission is to exude hospitality, be respectful and authentic, prioritize the needs of our internal and external stakeholders above our own, and continuously strive to make a positive impact in all we do. We are passionate hoteliers eager to add like-minded people to our rapidly growing team!
What's in it for you? When you join SHG you'll be part of a team committed to an inclusive, employee-focused workplace that is invested in your development. We want you to feel engaged, empowered, and excited to grow with us. After all, we believe our greatest and most valuable asset is our people! SHG provides a rewarding, fun and flexible work environment, exciting perks, a robust benefit package and an atmosphere designed to encourage and promote career growth within the company.
Our Company
Schulte Hospitality Group is a division of Schulte Companies, a leading third-party management company with deep, multi-generational experience in all facets of the hospitality industry. We are a diverse team of innovative hoteliers and restauranteurs operating more than 200 locations across 38 states and 3 countries. Our portfolio includes a wide array of reputable brands like Marriott, Hilton, IHG and Hyatt as well as many unique, independent, boutique and lifestyle properties and restaurants.
Job Duties And Responsibilities
Maintain and promote a teamwork environment with effective and clear communication amongst co-workers through positive leadership  
Provide pricing and guidance recommendations to sales staff, review and approve any special corporate negotiated rates  
Develop a working knowledge of the operations of the hotel, including food and beverage, guest services, reservations  
Develop a complete knowledge and ensure adherence to company sales policies and SOPs  
Drive customer loyalty to grow share of the account by delivering service excellence throughout each customer experience  
Provide guidance for RFP Season Annually to National Sales with the help from GM and/or Regional DOS & National Sales  
Ensure all pertinent aspects of solicitation, closing, and customer communications are complete and documented for the team  
Identify and pursue new and repeat business through prospecting calls, visits, site tours, lunches, and networking events  
Develop and maintain market awareness to ensure ability to predict revenue opportunities and set proactive strategies  
Analyze sales and revenue management reports to identify trends and future demand opportunities Monitor pricing, MAR and other minimums to ensure pricing is within an acceptable range based on available inventory, current sales/revenue strategies and market demand   
Participates in forecasting for revenue and expenses  
Conduct ongoing competitor price and product analysis to ensure proper rate positioning and product offering relative to competition  
Conducts weekly and monthly share analysis for measurement of hotels market performance versus competition and implements strategies accordingly in conjunction with the Regional Director of Sales, Regional Director of Revenue Management, GM  
Recommend and implement new sales programs at the hotel and accurately track ROI  
Initiates collateral and online marketing efforts to include all printed sales collateral, direct mail, discount promotions, e-mail marketing, website presence and tracks ROI on all advertising and marketing spend  
Prepares annual marketing/business and budget plans  
Set and monitor team member goals including weekly sales activities, room night and revenue goals monthly, quarterly, yearly  
Abides by Prime Time Selling hours  
Perform any other job-related duties as assigned  
Education And Experience
Minimum of Bachelor's Degree in Hotel Administration, Business, or Marketing  
Minimum of 5 years in progressive hotel sales with leadership responsibilities  
Knowledge, Skills And Abilities
Strong analytical skills relative to impact on hotel revenues  
Ability to communicate effectively verbally and in writing  
Strong interpersonal skills  
Strong understanding of revenue management principles  
Proficient in Microsoft Office Products, focus on Excel, Word and Outlook 
Ability to travel as needed  
Must have flexible work hours that may include evenings, weekends, and holidays
Perks/Benefits
Work Today, Get Paid today with DailyPay!
Track your daily income with updates after every shift you work
Transfer your earnings instantly or next day
Automatically save a portion of your paycheck
In addition to DailyPay, Schulte Hospitality Group offers a robust selection of perks/benefits that include, but aren't limited to: Paid Time Off, Unlimited Referral Bonuses, Growth and Career Opportunities, Hotel Discounts, 401K, Health/Dental/Vision Insurance, Short-Term/Long-Term Disability, Flexible Spending Accounts, Health Savings Account, Pet Insurance, Dependent Tuition Benefits, EAP Program, Marketplace Discounts at various retailers such as Disney, Apple, AT&T, Verizon and more, and a flexible and fun working environment!
*Schulte Hospitality Group is an Equal Opportunity Employer.