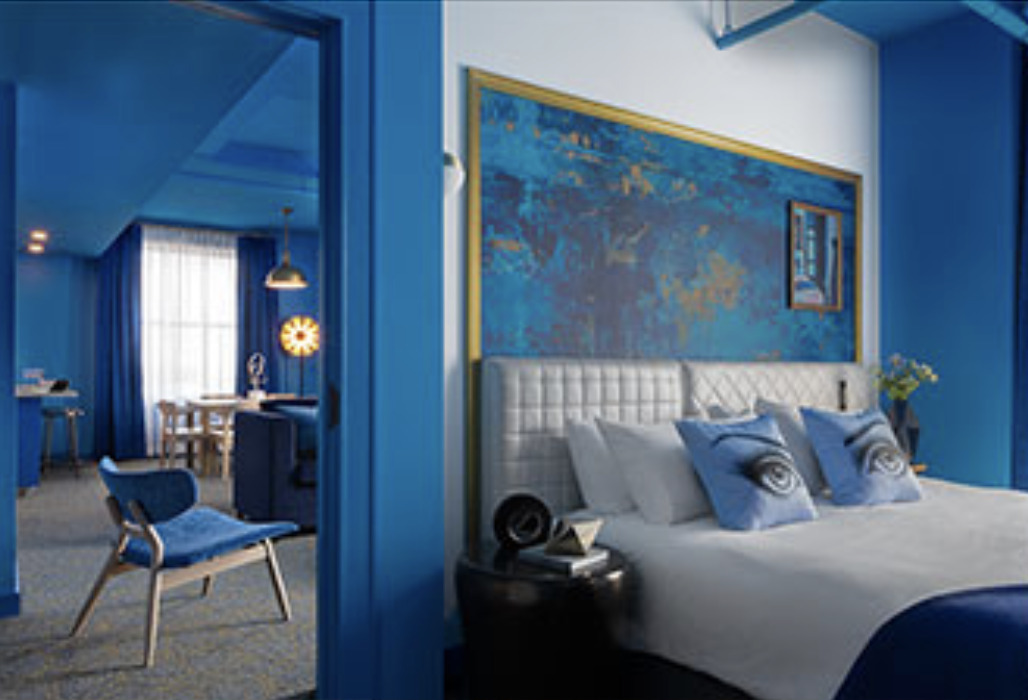 Director of Revenue Management – Louisville, KY
Posted november 20, 2023
Job Description
This position is remote or can by hybrid in the New Mexico area
Schulte Boutique + Lifestyle is seeking a dynamic, service-oriented Director of Revenue Management to join our team!! SBL is an organization whose success is rooted in its service culture. Our mission is to exude hospitality, be respectful and authentic, prioritize the needs of our internal and external stakeholders above our own, and continuously strive to make a positive impact in all we do. We are passionate hoteliers, eager to add like-minded people to our rapidly growing team!
Our Company: Schulte Boutique + Lifestyle is a division of Schulte Companies, a leading third-party management company with deep, multi-generational experience in all facets of the hospitality industry. We are a diverse team of innovative hoteliers and restauranteurs operating in more than 200 locations across 38 states and 3 countries. Our portfolio includes a wide array of reputable brands like Marriott, Hilton, IHG, and Hyatt as well as many unique, independent, boutique and lifestyle properties and restaurants.
Position Summary
As the Director of Revenue Management, you will play a pivotal role in optimizing revenue and profitability for our boutique hotel(s). You will oversee revenue strategy, pricing, and distribution to maximize room revenue and market share. This position requires a deep understanding of revenue management systems, with a focus on Duetto RMS and Synxis CRS. The role will focus on six (6) major areas: Commercial Strategy, System Optimization, Reporting/Analysis, Distribution Management, and Team Leadership & Collaboration.
Primary Responsibilities/Essential Functions
Commercial Strategy Development
Develop and execute revenue management strategies to maximize room revenue and profitability with the ultimate goal to grow RevPAR and RGI
Analyze market trends, competitive sets, and demand patterns to make informed pricing decisions.
Monitor and adjust pricing and inventory strategies to achieve revenue goals.
Set and review room rates, packages, and restrictions on a daily basis.
Implement dynamic pricing strategies to respond to changing market conditions.
Manage room inventory allocation and availability across various distribution channels.
System Optimization
Utilize Duetto RMS to manage pricing, forecasts, and demand analysis.
Maintain and optimize the Synxis CRS (Central Reservation System) to ensure accurate and up-to-date inventory and rate availability.
Collaborate with the technology teams to implement system updates and enhancements.
Reporting And Analysis
Generate regular reports to evaluate the effectiveness of revenue management strategies.
Monitor key performance indicators (KPIs) such as RevPAR, ADR, and occupancy.
Identify opportunities for improvement and make data-driven recommendations.
Analyze marketplace reports such STAR, Hotelligence, Demand360 and other market intelligence reports.
Prepare weekly and monthly forecasts.
Lead the weekly strategy meeting; reviewing prior week's decisions to evaluate effectiveness; following up on assigned tasks of others; critiquing year over year variances by segment; etc.
Assist with the preparation of the annual rooms revenue budget and business plans
Distribution Management
Oversee online distribution channels, including OTAs, GDS, and the hotel's website.
Ensure accurate content, rate parity, and availability across all channels.
Evaluate and negotiate contracts with distribution partners.
Develop relationships with the Online Travel Agencies (OTA) or Third Party Intermediaries (TPI) to maximize opportunities through these channels.
Team Leadership And Collaboration
Lead and develop a revenue management team, providing guidance and mentorship.
Foster a collaborative and innovative culture within the department.
Lead by example, demonstrating strong ethical principles and a commitment to high moral standards.
Uphold the hotel's values and code of conduct, fostering a culture of integrity and trust within the revenue management team.
Ensure that all revenue management practices and decisions are made in compliance with legal and ethical guidelines.
Secondary Responsibilities
Review unconstrained demand and provide recommendations for the optimal mix of business.
Review production of negotiated accounts with hotel's sales leader pricing for Group and Transient and by segment.
Assist with internet marketing campaigns, GDS advertising, etc.
Assist in developing the hotel managers so that they become proficient with revenue management.
Work with the hotel to ensure coding and tracking is performed correctly.
Perform various other duties as assigned to meet business objectives
Qualifications
Bachelor's degree in hospitality or a related field.
5+ years of experience in a Director of Revenue role.
Strong organizational and time management skills.
Excellent communication and interpersonal skills.
Ability to work independently and as part of a team.
Ability to handle multiple tasks simultaneously.
Experience with group bookings
Experience with Delphi a benefit
Perks/Benefits
Work Today, Get Paid today with DailyPay!
Track your daily income with updates after every shift you work
Transfer your earnings instantly or next day
Automatically save a portion of your paycheck
In addition to DailyPay, Schulte Boutique + Lifestyle offers a robust selection of perks/benefits that include, but aren't limited to: Paid Time Off, Unlimited Referral Bonuses, Growth and Career Opportunities, Hotel Discounts, 401K, Health/Dental/Vision Insurance, Short-Term/Long-Term Disability, Flexible Spending Accounts, Health Savings Account, Pet Insurance, Dependent Tuition Benefits, EAP Program, Marketplace Discounts at various retailers such as Disney, Apple, AT&T, Verizon and more, and a flexible and fun working environment!
*Schulte Boutique + Lifestyle is an Equal Opportunity Employer.
2000 High Wickham Place
Suite 300
Louisville, KY 40245
Current Job Openings